New York changes every day. In a week, a city block can change and in a year, a neighborhood can become unrecognizable. The places that survive the perpetual shift become even more important to the community and ecosystem of the neighborhood.
I've been living in New York for 26 years, and I've lived in two boroughs, worked in three (maybe four), and most of the places I remember growing up have changed. One night, they're there the next day, there is brown paper in the windows.
But it's not usually the big bank or fast food restaurant that have shuttered their doors. It's the independent fashion boutique, locally-owned restaurants, and bookstores.
It's the places where you see, and possibly meet the manager or owner because you visit a few times a week or once a month. It's here that you feel that your money matters, and sometimes if you're lucky the owner gets to know your name and you theirs.
I have a few places like this sprinkled around New York, and one of them is Carmine St Comics in the West Village.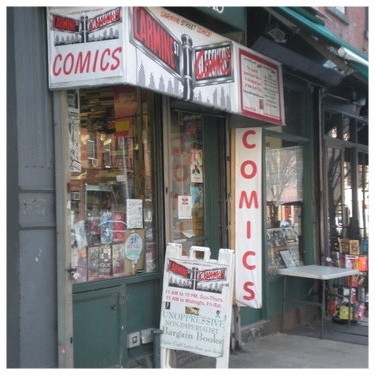 If you read my first blog post about my week of firsts, you would have read about Carmine St Comics, and you'd know why its a special place for me.
But here's a little reminder of why I ❤ this place. I met Creees Hyungsung Lee the illustrator and co-creator of my first comic book VER. Creees was using the open comic studio space at Carmine St Comics when we struck up a conversation. And Carmine St is the first and currently the only place on the planet you can buy a hard copy of VER.
Carmine St Comics has existed for close to five years, and I've been a customer for two. The reason I keeping going back even though I don't work or live in the area, is not only for my pull list it's for Jon Gorga. Jon is the owner of Carmine St Comics and has created and continues to foster an environment for comic book lovers and creatives to visit and do the things they love: buy, read, and talk pop culture.
Last week when I visited Carmine St Comics I had the opportunity to meet four members of the creative team behind the comic book series Black at an event set up by the store and happened to coincide with Black History Month.
When I entered the store that night, it was filled with a wonderful buzz and energy. I stood back and took it all in and observed my fellow comic lovers. I soon fell into conversation with a stranger who happened to be Khary Randolph, a really nice guy and the cover artist for Black. Khary and I spoke about how time flies when you're doing something you love (a sentiment I think we can all appreciate) and how long he'd been in the comics game.
As the night progressed, I traveled deeper into the store, and had a discussion that can only be normal in a comic book store sprung up about the 'Versus Predator' phenomenon currently in comics. Men and women, most of which only met that night began collectively coming up with new movie and comic ideas for this phenomenon, Jaws VS Predator, 12 Angry Men VS Predator and the best one of them all, The Godfather VS Predator (why not?)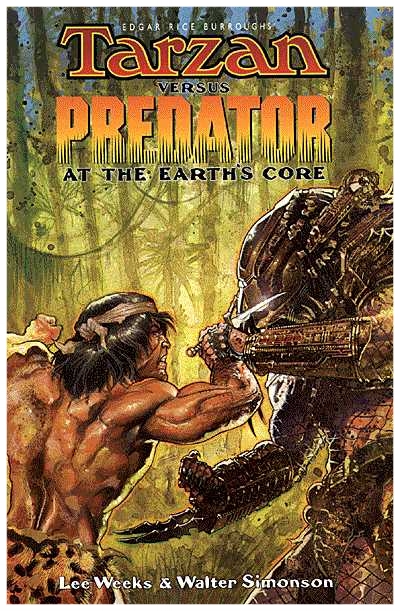 After the event, my night ended with a half hour conversation about possibilities and projects in progress (stay tuned 😉) with a fellow patron and the store's proprietor where we all listened and exchanged.
So as much as I embrace change, technology, and new ideas, it's nice to have a constant, something that remains the same. A place where conversations amongst strangers are a regular occurrence because the space fosters it.
When a business is part of the community and its neighborhood ecosystem it becomes that hub, that safe space. So in a very long-winded way I'm saying, support your local independently-owned businesses and the people that create these safe space for conversation and the community.