My favorite medium for "what" storytelling is...comics.
For those of you that didn't know this about me already, I figured I would just state it for the record. Yes, I love movies and I love novels, but to me, comics are the perfect blend of both worlds. From the bold illustrations to the sharp dialogue and captions that let you inside the character's mind. Comics are a pure medium for "what" storytelling.
What the What is "What" storytelling?
You're probably wondering what "what" storytelling is? To me, "what" storytelling to me is a story that presents a what question. For example, "What if?" and "What does it mean?" It allows the reader to asks themselves, "What would I do?" and "What does it mean to me?" Two compelling questions.
"What" Storytelling Examples in Comics
The first trade paperback / graphic novel I read was the Spider-Man Clone Genesis (thank you Cousin Roger) which focused on Spider-Man dealing with loss and understanding himself. It was a "What if?" story, that asked the reader, what if I had a clone? And how would I know that I was the original and not the copy? This was my first taste of depth in comic books, beyond fighting bad guys and superpowers.
After that novel, I was hooked and I began collecting Wolverine comics. I chose Wolverine because of the Fox X-Men cartoon. Wolverine was the outsider among his people, and this feeling was something I connected with as a kid. I remember one particular issue titled "Wolverine Into the Fire" was one of the best comics I've read, ever. This issue asked "What does mean to be a hero?" and "What does it mean to be a man?" (heavy stuff for a boy). What I took from this book I've held with me for most of my life: a hero is someone that steps up even when the odds aren't in their favor and a man is the sum of his choices but he can always redeem himself.
One of my other favorites was a comic that asked "What if all men died, what would the world be like?" This was in Y: The Last Man. In "Saga" the story asks "What if a prisoner and guard fell in love during a time of war?"
Within the fantasy world within comics, I have learned and gained an appreciation for people and things I didn't understand before like the culture of high-school football in the American South in "Southern Bastards" or life in Brazil in "Daytripper".
After reading "I Kill Giants", I asked myself "What is the monster I fear the most?" I would tell you, but it's none of your business!😉 Check out the movie trailer, who knew this was in the works, but I am pumped to check it out.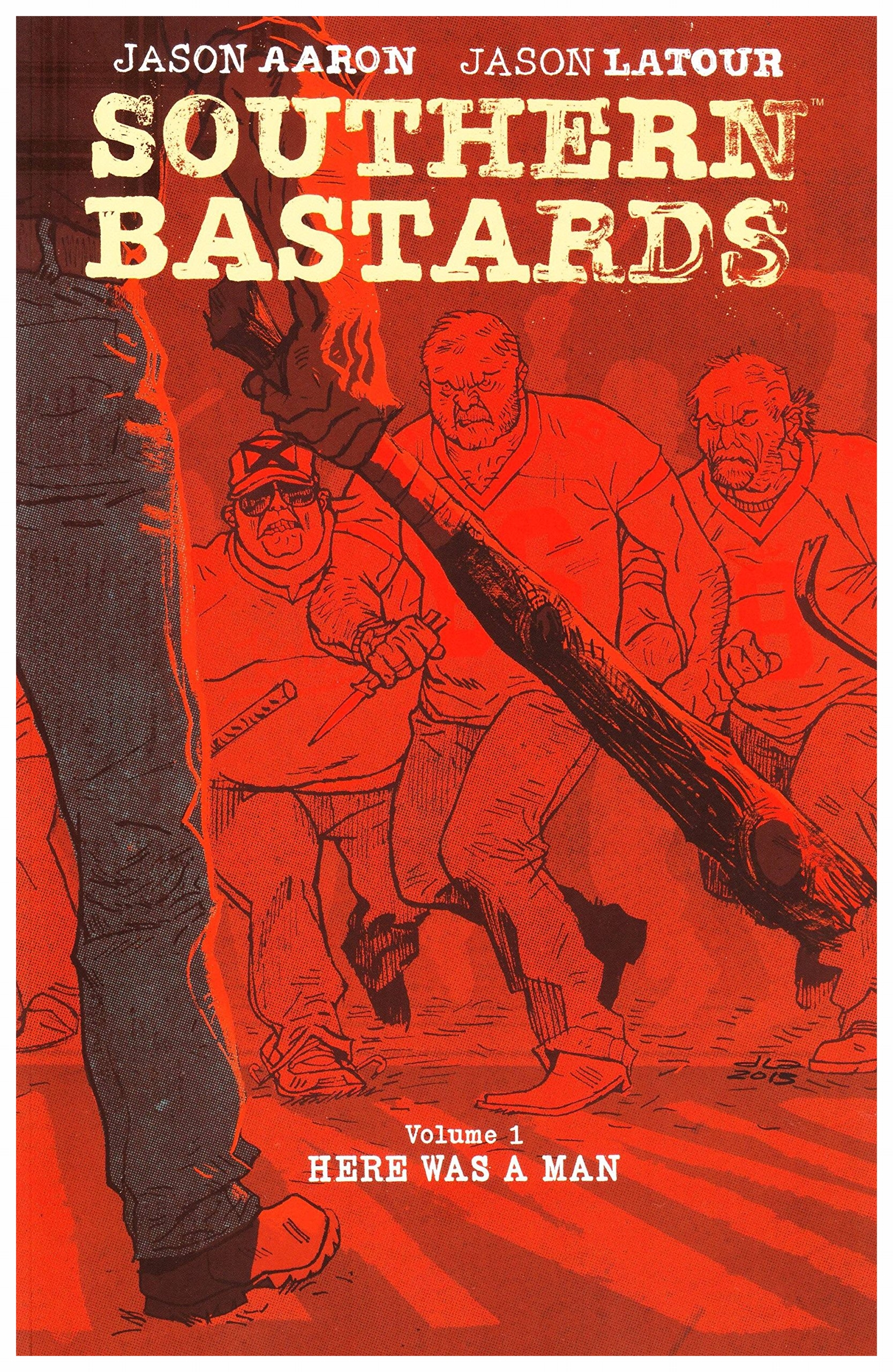 For most people, it may be hard to imagine that comics could reach such emotional depths, but it's just like any other storytelling medium. The creator's goal is to entertain, enlighten and build empathy. They push the audience to ask what's possible, what if and to wonder what it all means.
"What" Storytelling Comic Book Recommendations
I believe that there's a comic from for everyone, and if you let me, I will take the challenge of finding the right one for you. Simply tell me in the comments what kind of story you are interested in and I will recommend a comic for you to read.
Lastly, not all comics are about superheroes but most comics are pretty super. 😝